Dr. Sulaiman Yousufzai and Dr. Camelia Muresan grabbed 2 of the top prizes at 'Research in Art' competition organized by Yale Postdoctroal Association. Congratualtions Suleiman and Camelia.
The winning entry of Dr. Camelia showed crosslinked actin networks.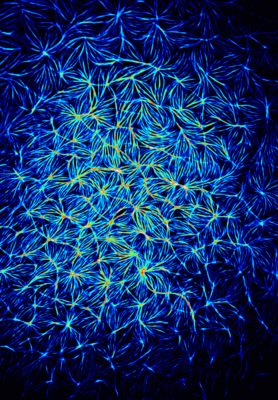 The winning entry from Dr. Sulaiman showed a spreading cell aggregate and was titled "Cell escape from tumor".